Our clients have never had so much choice.
In addition to the wide variety of natural stone (granite, limestone, marble, onyx, quartz, sandstone, slate, travertine, etc.) which we source from quarries all over the world, customers can also now choose from an ever increasing variety of manufactured quartz composite, sintered and porcelain stone with new designs available every month.
Our experienced sales team can help you navigate the sometimes overwhelming number of options available by identifying your requirements in terms of suitability, aesthetic objectives and budget. The porosity, permeability and durability of materials differ which will lead to different choices for different applications.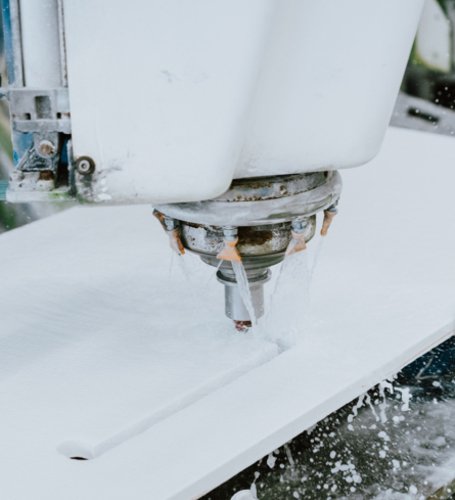 Aesthetic considerations such as lighting, colour schemes and design themes will favour different materials and finishes.
We can also offer competitive alternatives to the premium stones to achieve similar results on a tighter budget.
Other Services
We offer a bespoke service and so the elements of our service may vary from project to project. We regularly work with London's leading designers and architects and depending on circumstances a project could involve any of the following services.
Get Started!
Send us your project details and we'll prepare an estimate to help you get the ball rolling.
Send us your project plans or approximate dimensions and let us know of your stone or colour preferences. The more detail you can provide the better our estimate!
Get a Quote