It is imperative that no changes are made on site following the templating visit and prior to fitting. Any outstanding site preparation tasks identified during the site visit must be completed prior to fitting.
The first task for our fitting team is to carry the stone in to the property. Stone is heavy and we require parking close to the property. Most borough councils allow residents to reserve on street parking spaces close to the property in advance. Please contact us for advice on how to do this. If we are installing stone on an upper floor we may require extra manpower to carry stone into the property which will incur additional cost.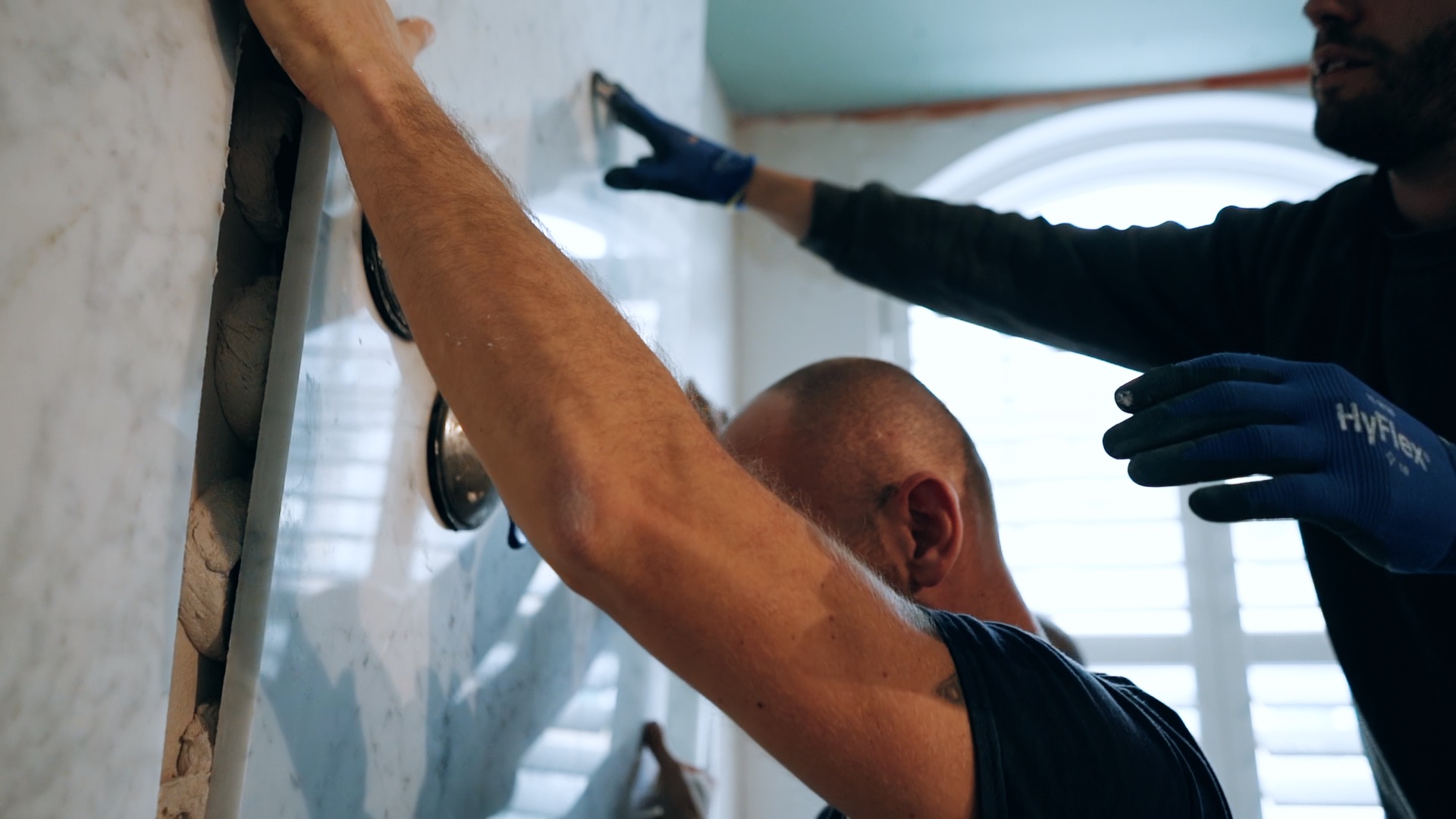 Out fitting team require adequate lighting and mains electrical power to perform the installation. In some cases some cut outs, such as tap holes, will be performed on site which will generate dust. Our fitting teams are equipped with vacuum dust extractors to minimise any dust generated. Please inform us prior to fitting if there is a problem with dust on site so that we can make alternative arrangements.
Once the stone is in place our fitters will apply silicone and sealant as necessary to complete the fit. It is important that the client or a client representative is available during the fit to clarify any details. In scheduling fitting appointments we endeavour to oblige our customers but due to the vagaries of London traffic exact times can not be guaranteed.
Other Services
We offer a bespoke service and so the elements of our service may vary from project to project. We regularly work with London's leading designers and architects and depending on circumstances a project could involve any of the following services.
Get Started!
Send us your project details and we'll prepare an estimate to help you get the ball rolling.
Send us your project plans or approximate dimensions and let us know of your stone or colour preferences. The more detail you can provide the better our estimate!
Get a Quote