The first step is to produce a cutting plan for the slab which maps out how the slab will be carved up. For stone with strong fabric and colour variation clients can choose their preferred part of the slab for the most prominent pieces of the installation. We cut multiple pieces to cover large surfaces and the placement of the seams will also be outlined at this stage.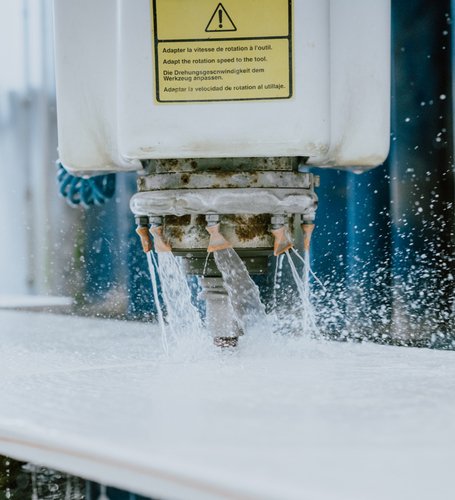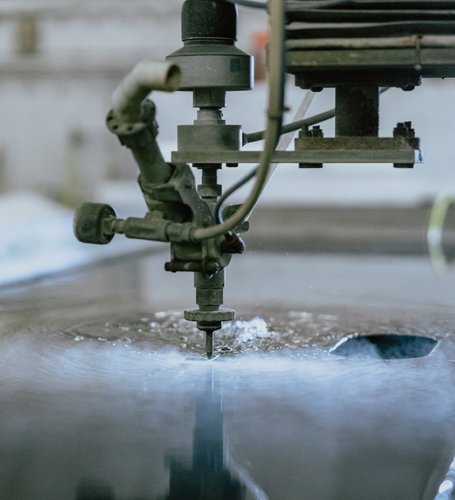 We use state of the art multi-axis CNC saws to cut the slabs into pieces and waterjet technology to perform cut outs. Edge profilers and polishing machines are used in finishing the stone. The final stage involves hand finishing by our team of highly skilled stone masons.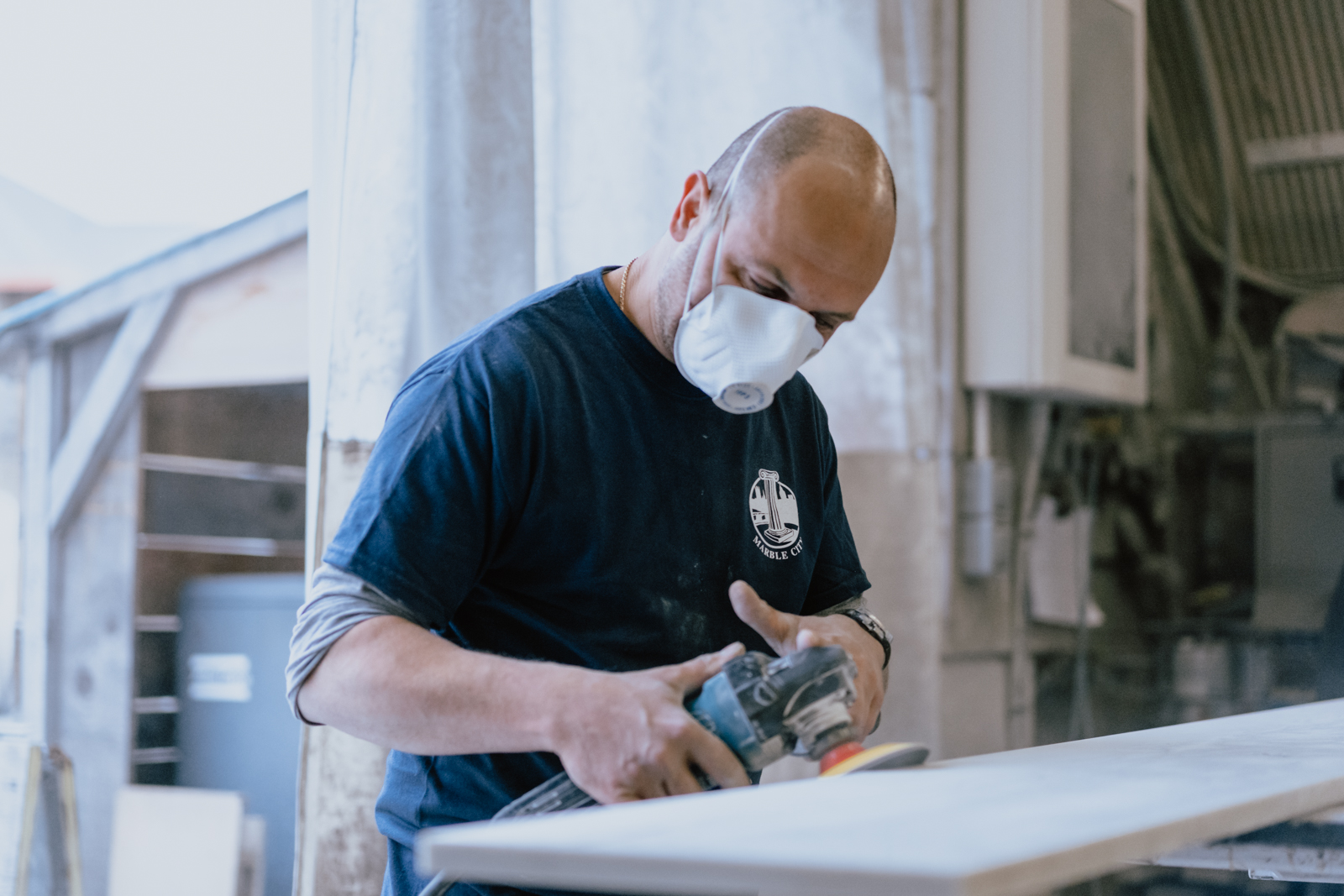 Other Services
We offer a bespoke service and so the elements of our service may vary from project to project. We regularly work with London's leading designers and architects and depending on circumstances a project could involve any of the following services.
Get Started!
Send us your project details and we'll prepare an estimate to help you get the ball rolling.
Send us your project plans or approximate dimensions and let us know of your stone or colour preferences. The more detail you can provide the better our estimate!
Get a Quote